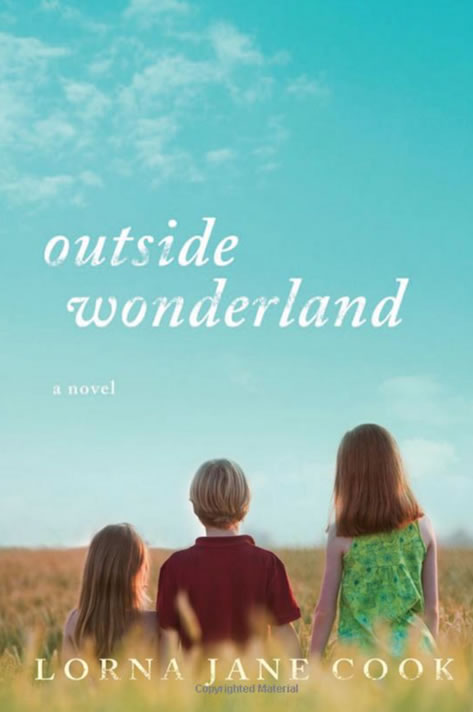 Alice, Griffin, and Dinah Stenen, who lost their parents when they were young, are fumbling their way through adulthood. Alice, an actress, falls for a neighbor with a child, but isn't sure she can commit. Griffin's mate, Tomas, desperately wants to adopt a child, but Griffin would settle for a dog. And Dinah has an unexpected fling that leaves her pregnant and floundering. Though living separate lives, unexpected events bring them back together. Meanwhile, like a Greek chorus of two, their parents observe from the afterlife, weighing in on their choices.

Outside Wonderland
Published by St. Martin's Press 2011.
Outside Wonderland was a 2011 Target Emerging Author's Selection.
"Lorna Cook has created a lovely, heartfelt world where life often gets in the way of finding happiness. You will fall in love with these characters."
—Kristin Hannah, New York Times bestselling author of The Nightingale
"From the very opening pages you realize two things: that you are in the hands of a strong, gifted writer and that you should prepare yourself for anything to happen in this original, riveting story. I did not want this book to end."
—Katrina Kittle, author of The Kindness of Strangers
Availability
Available in hardcover, paperback and ebook versions.
AmazonBarnes & Noble