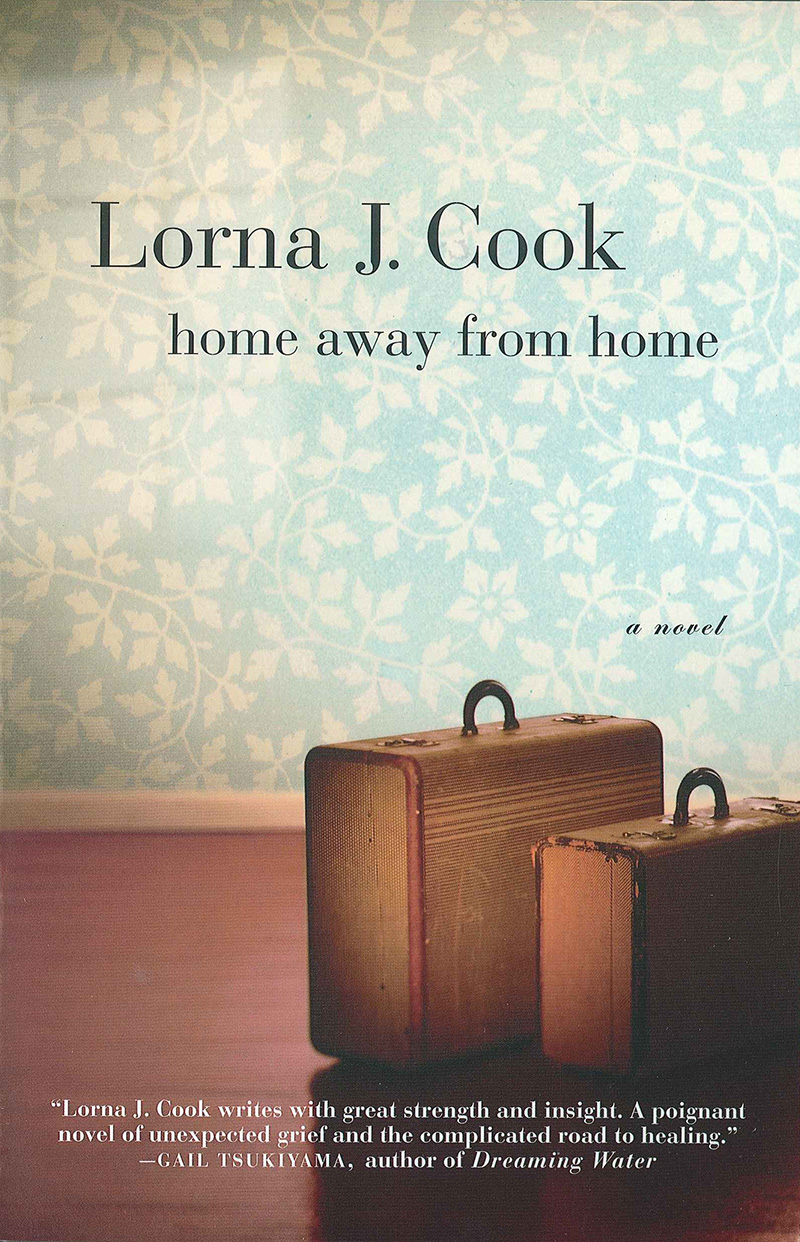 After the sudden death of her husband, Anna Rainey can't return home and instead becomes a perpetual houseguest, seeking solace and security in the lives of her friends. Her teenage students help buoy her, as do her attempts at new love, but the road back home means letting go, in more ways than one.

Home Away From Home
Published by St. Martin's Press, 2005.
"Lorna J. Cook writes with great strength and insight. A poignant novel of unexpected grief and the complicated road to healing."
—Gail Tsukiyama, author of Dreaming Water
"Cook writes plainly but exquisitely about raw grief's blinding pain. A small, very personal story…vivid…meaningful."
—Washington Post Book World
"Cook paints a lucid and realistic portrait of grief."
—Publishers Weekly
"Cook's storytelling is pure and lovely."
—The Grand Rapids Press
Availability
Available in hardcover, paperback and ebook versions.
AmazonBarnes & Noble