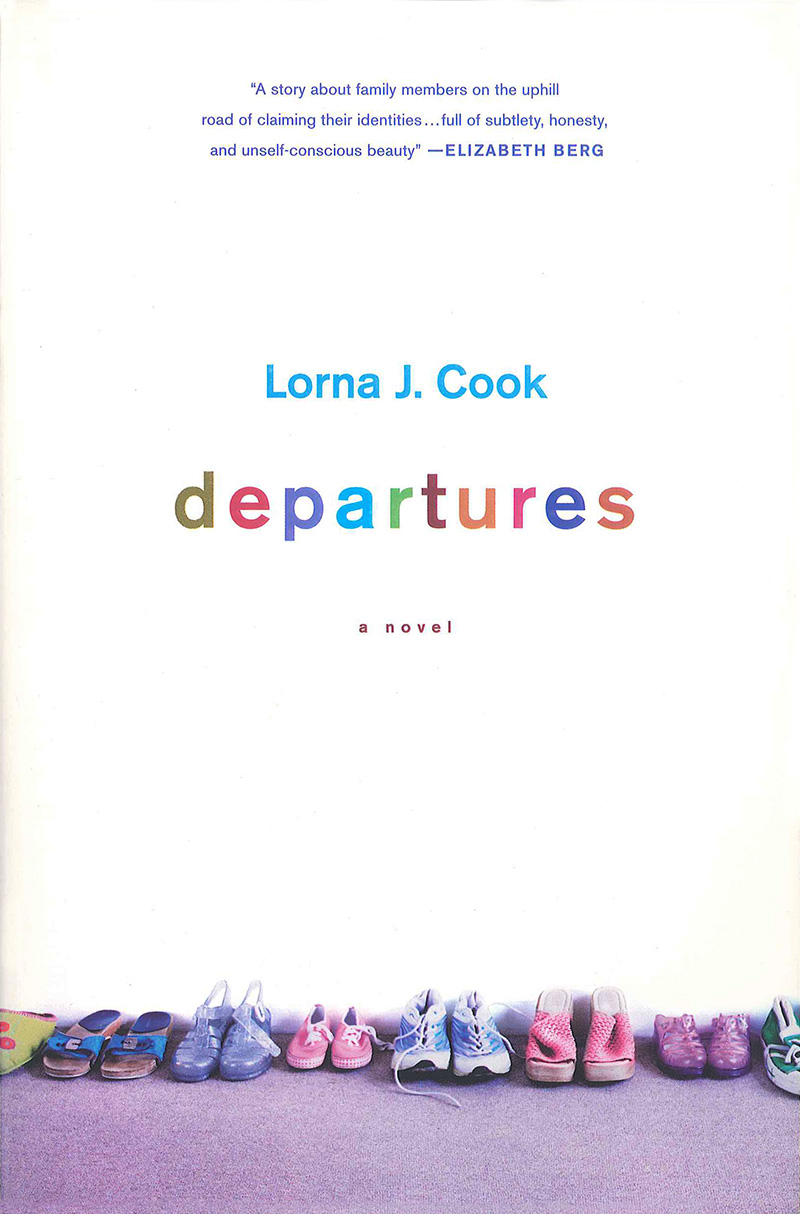 In this bright coming-of-age story, Suzen and Evan VanderZee are teenagers immersed in their own dramas while stuck within the confines of (mostly) ordinary family life: their father a professor longing to escape to Europe; their mother distracted by trying to help lost souls; and their two younger sisters, a budding prodigy and a kindergartner who believes she's been to Heaven. It's a story about what it means to be part of a family while also finding your way out .

Departures
Published by St. Martins' Press, 2004
Departures was a 2004 Booklist Editor's Choice: Adult Books for Young Adults.
"Cook crisply conveys the adolescents' raw, awkward love lives…the novel's power ultimately rests with Suzen's coming-of-age, which is as quiet but decisive as a door swinging open."
—The New York Times Book Review
"Fresh and appealing…precisely observed and written with admirable delicacy. Cook skillfully weaves the threads of her story…with sensitivity and humor."
—Boston Globe
"Vivid language and intense characters enliven this honest portrait of domestic vulnerability."
—Entertainment Weekly
"Every family will relate to parts of Departures, which is what lends charm to a story filled with wistfulness and the tension of change."
—Midwest Living
"A story about family members on the uphill road of claiming their identities…full of subtlety, honesty, and unselfconscious beauty."
—Elizabeth Berg, bestselling author of Talk Before Sleep
Availability
Available in hardcover and paperback.
Amazon